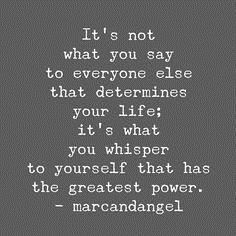 1.What to expect in your first session?
For your first session I ask that you arrive fifteen minutes early to complete all necessary paperwork. During our initial meeting, I will explain confidentiality, discuss informed consent as well as give you the chance to ask any questions you might have. You will then have the opportunity to share what brings you in for therapy and identify goals you wish to achieve. As clients are usually nervous to share their story with a complete stranger, I will assist this process by asking relevant questions to help guide you through the process. I will provide a safe space for you to feel comfortable as you share about the issues you want to address and to openly share your concerns. Therapy sessions are usually 50 minutes in length and it very likely that you will have homework after the session. As it takes practice to solidify new patterns/skills, it is encouraged that you work on skill building outside of therapy to maximize the potential of achieving your goal.
My hope for you is that after our initial session you will feel heard, understood and validated and most importantly empowered to embark on the journey toward your desired future.
2. Is therapy confidential?
Confidentiality is very important in making counselling effective. If you don't feel you can trust your therapist it is unlikely that you will be honest about your feelings and problems. It is because of this why I value confidentiality and hold it with the utmost respect. All information you shared in your session is for the sole purpose of assisting you to reach your goals. Your private information will be kept confidential, unless required by law or you provide written consent for same to be shared. Limitations to confidentiality are as follows: I am obligated to report suspected or known cases of Child neglect or abuse, if you or another person's life is threatened, or endangered or if court ordered. We will review confidentiality guidelines at our first session as well you are also welcomed to contact me at 403-399-8995 prior to our first meeting to discuss confidentiality, if needed.
3. How long does therapy session last?
Each counselling session is usually 50 minutes, unless other arrangements have been made. The number of follow up sessions depends largely on the issues being discussed. Some clients' goals can be reached with 6 to 8 sessions; others can take longer, up to 15 sessions or more. We can discuss your counselling needs and expectations at our first session. Please feel free to contact me at 403-399-8995, if further information is needed.
4. What does it cost for therapy?
The fee per therapy session is $180. Payment is acceptable in cash, cheque or etransfer (24 hour in advance) and is collected at the beginning of your session. Consider the cost as a personal gift and investment for your future.
5. Can counselling fees be reimbursed?
Most extended health insurance plans provide some coverage for counselling fees. You may be able to apply for reimbursement for the fees you pay upfront. Please check with your benefit plan provider for your coverage information. Counselling session can also be tax deductible. I will provide a receipt with my registration number and fee breakdown for you to provide to your insurance company for reimbursement. I will also try and accommodate any additional information needed by your provider for reimbursement.
6. How do I get started?
You can book your first appointment by calling 403-399-8995 or via email at violetjmorgan@gmail.com. I look forward to take your first step with you to create the change you desire.
7. What can I expect from my counsellor?
Making the decision to attend counselling is a positive step and can offer support beyond that available from family or friends. Here's what you can expect from your counsellor:
A safe, nonjudgmental space in which you can express your feelings and gain deeper insight into your difficulties
Help in finding better ways to understand yourself, or to bring about changes to help you manage the way you think or behave to improve your mental and emotional well-being
Provide validation of your feelings and concerns
Assistance in problem solving and change behavior patterns that may be contributing to your stress
8. What are the benefits of therapy?
There are some key benefits you can gain from engaging in talk therapy with a caring and qualified professional. If you are considering counselling, you may get the help you need to:
Feel less alone with your problems
See your thoughts from a different perspective
Find it easier to cope in everyday life
Have a greater degree of self-awareness and understanding of yourself and others
Improve your self-knowledge, well-being, health, and clarity of mind
Feel more inspired, motivated, and organized
Feel more in control of yourself and your life
Explore your strength
Feel more empowered to make your own decision
Challenge yourself to make positive and healthy choices
Improve communications with significant others
Improve your self-esteem
Create a happier, more functional relationship with your family (even if they never change)